The dark web is a tricky place to be if you don't know what you are doing. That is because you can easily get lost and find yourself in an unwanted situation. As a result, it is crucial to know the kind of dark web sites you plan on visiting beforehand.
For example, there are many old darknet sites that Tor has removed as they don't support the new version anymore. But, of course, the key is to conduct the right research. So, if you want to understand the difference between old and new dark web sites, you have come to the right place.
Here is your complete guide.
What Is The Difference Between Old And New Darknet Sites?
It was fifteen years ago that the Onion Service came into existence. The primary aim of it was to understand what the Tor browser could offer. Of course, these services keep updating, which is why the old darknet sites don't work anymore.
Here are the main differences between old and new dark web sites:
The Tor Browser That Supports the Sites
The Tor Browser has also gone through updates as it has evolved into a better version. The primary version that everyone was using for ten years was v2. However, in 2018, Tor finally released the 0.3.2.9 version, which outdated the old version.
Of course, the onion links also had to adapt to this change, as the dark web sites stopped working with the old version. The websites also had to update themselves to be compatible with the latest version. That is why you can only run the new darknet sites on Tor v3.
Character Length
Another change you will see in new and old dark web sites is the character length difference. That is because the onion links that are supported by v2 are sixteen characters long. On the other hand, the new version of the Tor browser supports links that are longer.
That is because the character length of new onion links is 56 characters. If you see an onion link that is more than fifty characters, then you will know that Tor v3 supports it. Of course, that means you can use the link without hassle, as it will work perfectly with your Tor browser in no time.
Cleaner Codebase
Dark web sites require codes to function on the Tor browser. While the previous Tor browser accepted messy and difficult code, the same is not the case with the new version. As a website administrator, you will have to keep your code clean and easy to read so that your onion link can remain secure.
That is why new dark web sites have a clean code, and they will load within no time. Because of this cleaner code, you will also notice that the new dark web sites are much more secure than the previous ones. So, you can browse the links without worrying about your security.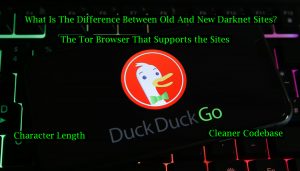 Modern Design
Old darknet sites were difficult to navigate, and they didn't even look that good. The Tor browser finally understood how important aesthetics are to give a good user experience. That is why they finally updated the browser and the new version not only looks amazing, but its functionality is great too.
As a result, you will notice that the new dark web sites are highly intuitive, user-friendly, and respond within no time. You will get the excellent user experience that you have been looking for on the Tor browser for a long time. So, be sure to enjoy the new design and user-friendliness in no time.
More Privacy and Anonymity
Finally, the old dark web sites were risky for users because they didn't offer a high level of privacy and anonymity. Tracking technologies have advanced in recent times, and the Tor browser had to keep up with it by changing its browser. The best part is that the Tor browser v3 is created in such a way that users can't snoop on the traffic of the onion links.
Are Dark Web Links Illegal? Know Everything About This
That is why you can use the new onion links in peace, knowing that no one is looking at what you are doing. So, the new dark web sites are much more secure and anonymous than the previous ones. All-in-all, you will get an incredible user experience as you begin using the new links.
How to Find New Dark Web sites
Now that you know the differences, you might be wondering how you can find new dark web sites. Thankfully, the process isn't that difficult as there are many places that create a list of active onion websites you can use. There are also search engines you can use to find these websites.
So, if you are looking for new dark web sites, you are in the right place. Here are all the ways you can find the latest onion links:
Ahmia.fi
If you are looking for one of the best dark web search tools, then it doesn't get better than Ahmia.fi. That is because you can use this site to search for new onion links on the Tor network. Of course, you must remember that even Ahmia.fi has an onion address.
The process is easy as you can use Ahmia to look for new onion links and then copy them to your Tor browser to begin using them. You must remember that this website will filter out any content that contains child abuse. However, you will still find many links to other adult content, which is why you must remain careful.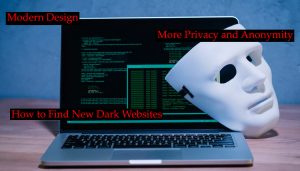 The Hidden Wiki
Most of the visitors on the dark web will visit The Hidden Wiki first. However, one thing you must remember is that there are many older versions of The Hidden Wiki, along with broken and outdated links. If you want links for dark web social networks, messaging services, wallet services, domain hosting, and more, then The Hidden Wiki is the place.
The best part is that if you are from other parts of the world, then it has a list of dark web sites that are in other languages as well. So, you don't have to remain restricted to websites that only offer content in English. Remember that you will find many scams and fake websites here, so tread carefully.
Not Evil
Not Evil will work like any standard search engine, and it is one of the top successors of TorSearch. The best part is that it will offer you new dark web sites in no time for whatever you look for. For example, if you type in Facebook in this search engine, then it will return you the link for the latest Facebook onion website.
You can also type Proton in this search engine, and it will give you the latest link to the Proton website. That is why you can count on this search engine to offer you the latest dark web sites. Once it does, you can begin browsing without any hassle.
Dark.Fail
The website may have failed in its name, but it is one of the top ways to look for legitimate and active dark web sites. That is because an anonymous journalist has created this website for the dark web. Their primary aim is to ensure that everyone has access to legitimate onion links in no time.
The administrator keeps removing any questionable onion links that don't serve the user. That is why you will not find many websites here that are scams or resort to phishing. So, if you want a dark website you can trust, then we recommend you give Dark. Fail a try in no time.
Top New Dark Websites You Must Visit Today
Now that you know a little about the new onion links, you might be wondering where to begin your search. Remember that using the search engines above is a great way to find legitimate dark web sites. However, you must still know what you want to visit before you begin using the Tor browser.
We have compiled a list of all the new dark web sites that you can visit today for a great experience:
Facebook
Many people use the dark web to access Facebook so that they can browse privately and remain anonymous. That is because you can easily access the dark web Facebook through the official Facebook .onion mirror. One of the top benefits of using this is that you can create a Facebook account and remain anonymous.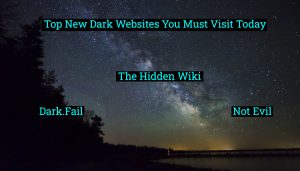 Another benefit you will derive from this is that if Facebook is blocked in your region, then you can use this mirror to bypass the censorship. So, whether you want a safer user experience or you want to bypass censorship laws, you can use the new Facebook onion link.
ProPublica
Dark web sites are not only for social networks and finding things you can't find on the standard internet. That is because there are news outlets here, too, such as ProPublica, which came on the dark web in 2016. It is a nonprofit news organization that focuses on exposing people that abuse power or betray the trust of the public.
There are some excellent journalists you will find here, and you will love reading their work. One of ProPublica's journalists, Hannah Dreier, also won the Pulitzer Prize in 2019 for Feature Writing. She wrote about gangs inside LA and won an award for it.
Keybase
Do you want to experience a social network that you will only find on the dark web? If you do, then Keybase is one of the top dark web sites you can visit, as it is the equivalent of Facebook on the dark web. The best part is that you can use this network to create groups of families and friends.
One notable feature of Keybase is that everything you share, such as videos, photos, and documents, will remain safe through end-to-end encryption. Your chats with other people on Keybase will also remain private as this application utilizes public-key cryptography for your security.
Dig Deeper
As the name suggests, this dark website will help you dig deeper into security topics, such as safe email providers and browsers you can use. It is one of the top websites where you can find many articles on various topics. However, you must remember that most of these topics will be tech-related, with a lot of evidence that will help support what they are talking about.
That is why if you are on the dark web and you want to stimulate your intellect, then we recommend that you give Dig Deeper a visit. Once you do, you will love learning about all the new things that you didn't know before. Dark web sites are not only for hackers and criminals; intellectuals can use them too.
Mail2Tor
Many people think that communicating through email is safe, but that is not the case, as it is the least secure system of communication. When you use any email service, the providers have access to everything in your inbox. Why do you think Google automatically adds meetings, diary entries, and travel information to your calendar?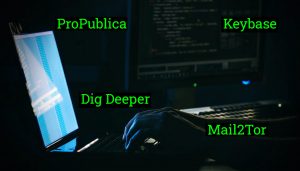 On the other hand, Mail2Tor is one of the top dark web sites that work as an email provider. It will let you send and receive emails with anonymity with an email client or through webmail. All the messages are encrypted end-to-end, and the company doesn't log your IP address to ensure your activity remains anonymous.
DuckDuckGo
DuckDuckGo is one of the top dark web sites that works like a search engine. The best part about this link is that it will not track your location, browsing history, or any data you might have. It will offer you the extra layer of anonymity and privacy you need while browsing.
So, if you want to start your dark web journey on the right foot, you must opt for DuckDuckGo. The search engine will enhance your experience in no time.
OnionLinks
This is the perfect website to visit if you are looking for onion links and a site directory. Beginners who don't know where to navigate and use links, can visit OnionLinks and try using new websites.
Here you will find sites of different categories. However, make sure to only surf the sites in the safe and legal category. You never know when you might get in trouble if you accidentally tap an unsafe, illegal website.
The OnionLinks only hosts online sites, and those that go offline disappear from this site. So every site you will find here is useful but make sure to surf safely.
OnionName
You need a domain name to host a website on the surface net or dark net. You get the domain for free, and that is not a hassle. But for a special URL, you would need to make a payment. For a regular site registrar, many people use GoDaddy, but things are different for a specialized name and URL.
The dark net is too complicated, and you need to understand everything deeply. To create your special URL name, you only have the OnionName service to use.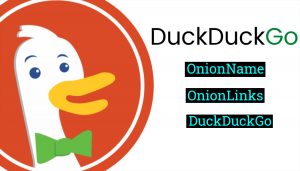 Hidden Answers
Hidden Answers is a dark net version of Reddit that you may love using on the surface web. Here you can string if conversation about anything anonymously. This way, asking questions about the dark net or any issue you face can be better.
However, you can also start conversations about anything recent in the news and learn the opinion of others. Here everyone can speak openly, and no one fears getting in trouble for speaking up. Therefore, this is the perfect site where you can get actual and truthful answers.
All you need is to start a thread; everyone can see it and contribute to it.
Tor2Door Market
If you want to visit a dark net market, this is the best one to visit. Not only the best but the safest one to use out of all. Besides the product range and types, Tor2Door has mostly worked on its security and usability.
Best dark net market to use for beginners, and it is the easiest one to use and surf around. Here you can find countless types of products to choose from and order. The market was launched recently and had a new and modern design that makes it more attractive compared to other dark net sites you find.
Russian Market
Many dark net users may not deal with illegal items, but they love visiting those sites and seeing how it is done by themselves. It is an experience in itself. The Russian Market is a trading market that deals in stolen information.
People and hackers deal with information from stolen credit cards to PayPal access. You can easily get your hands on such information, but it is illegal, and you can land yourself in trouble. Therefore, it would be best to see the site and not engage in any trading activity.
SecureDrop
SecureDrop is a dark net site where most journalists visit and get secret information safely without anyone knowing. It is the perfect site for whistleblowers to communicate with journalists without compromising their identity and data.
Sharing sensitive information by whistleblowers to journalists can easily be tracked if shared on the surface web. Therefore, many organizations have their SecureDrop URL that makes it easier for them to receive sensitive information.
However, the SecureDrop onion link is currently offline, but the platform is working with many organizations by providing them with URLs to use.
Archive.Today
Archive. Today is the best dark net site to preserve scientific and cultural heritage. Every piece of information is preserved and kept safe from any outside threat. It is the perfect site to get reliable links to an unalterable record of any site.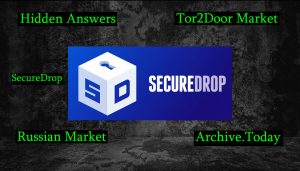 The site works by collecting snapshots of different web pages where the information was shared. Don't worry; even if the original web page disappears, you can find the information here. In addition, you will find the graphical and text copy for improved accuracy.
BlockChain.info
Crypto and digital currency is the only currency you can use on dark net sites. They have been on Bitcoin even before they appeared in front of everyone. It is the most secure way to make payments on the dark net, so you should always have cryptocurrency in your wallet.
The best and most secure way to purchase crypto is using the BlockChain.info website. Here you can buy and sell any type of crypto. This site has the best-secured network and eliminates threats of theft.
Wasabi Wallet
If you like to deal in things and make payments on the dark net, a wallet is something you need to have. It ensures that all your cryptocurrency is safe and accesses them anytime you want. To make it even more difficult to know who you are dealing with, there is a feature called CoinJoin.
This feature combines coins of multiple users into single ones as it becomes highly untraceable. The Wasabi wallet is one of the safest on the dark net as it can sometimes be difficult. But don't worry about your wealth if you have them stored in your Wasabi wallet.
Risks Involved In Using the Darkweb
After enjoying many sites on the dark net, there is something you can ignore. There are reasons why the dark net is not open to the public, and there are many dangers of using it. If you don't use it safely, you can put yourself at risk, which is very dangerous.
Therefore, it is essential to understand every possible danger you can face using the dark web. So keep reading as below we have mentioned all the possible dangers that can affect you and your life.
No Censorship
The dark web is a very open environment. Here there is no censorship; you can talk about anything, and the worst is you can share anything. This makes it very dangerous as anyone can share pornographic content without consent of anyone. If someone is using the dark web, they put themselves at risk.
Home of Criminal Activities
Be it any criminal activity you name, you can find it happening in any way here on the dark web. Information theft, arms, drugs, trafficking, etc., you can find the sites where you can engage yourself in such activity. Therefore, you never when someone can put you at risk.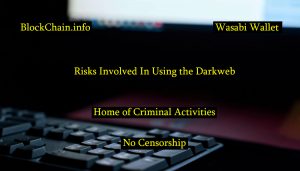 It would be best to only use safe and trusted dark net sites. A single click on a dangerous site and sometimes land you in trouble that you didn't know.
No Regulations
The sites on the dark web are not regulated at all, and there are no certain standards that every site has to follow. This makes it vulnerable to many threats, and every site creator uses their methods to make and design their sites.
So sometimes, it would be difficult to identify if a website is safe to use or not and if it follows all the safety standards.
Lack of Encryption of Some Sites
You would never know if the site is safe to use or not if there is not much information available about the site you are considering visiting. For example, you find thousands of onion links, and you can't identify if the site offers encryption or not.
Therefore, always visit the site you know about and the one that is popular among dark net users. In addition, there are many communication sites that you would find here on the dark net. Therefore, only use the ones that offer encryption, as you wouldn't want the information to get public.
There are some of the best communication platforms that we mentioned above for the dark net. However, make sure to use a safe and reliable communication channel.
Track User Activity
If the script of the dark net site matches one of the surface websites, then it is easy to track user activity. However, like on the surface web, sometimes you wouldn't know if you are getting tracked; here, it is impossible to know.
What if someone is keeping an eye on you? Therefore, you would never know if you are getting tracked or not. Therefore, ensure to follow some measures even if your activity on the dark web is being tracked.
Safety Measures to Take On New Dark Websites
By taking some safety measures, you can be on the safe side and ensure your safety. Make sure to understand each measure as it only improves your safety and security.
Never Share Personal Information
The biggest mistake many people make is using their real name, email, or personal information on the darknet. You don't know how big the threat becomes even if a piece of information gets into the hands of hackers. They can easily hack your credit cards and social media accounts and then trade this information to earn.
Not using your first name on the darknet is always recommended.
There Are No Friends on Darknet
If you make any email or social media account on the darknet, you will receive messages from many people. They might try to befriend you, but remember that there are no friends on the dark net you can trust. You shouldn't even trust your real-life friends when communicating with them on the dark net.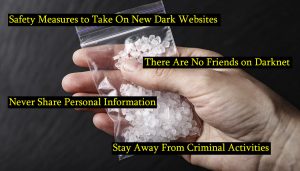 Therefore, never talk to anyone about anything personal, and don't think someone will become your friend on the darknet. You never know when someone will turn out to be a hacker.
Stay Away From Criminal Activities
There are countless types of websites on the dark web where you can see clear criminal activities happening. For example, drug trading, arms and ammunitions, trafficking, and trading of pornographic content are just a few criminal activities you can experience on the dark net.
To keep yourself safe from any criminal activity, it would be best to only use limited and trusted sites. If you don't know about any site, it would be best to stay away from it. You would be considered a criminal even if you are the smallest part of such activities.
Don't Buy Crypto on Dark Web
Cryptocurrency is a great source of investment that you make in real life. On the other hand, it is the only currency you can use on the dark net and make purchases through it. So be it anything you buy or sell, payments would be made through crypto.
However, if you want to invest in crypto, never do it on the dark web. Here you can show proof of ownership as it would reveal your personal information and put your safety at risk.
It would be best to invest in crypto using the surface web as there you can find many trusted websites where you can legitimate crypto.
Only Use Tor Browser
Some people say that other browsers are good for accessing onion links for the dark net, but the safest and the most reliable way to access those links is by using the Tor Browser.
It is the most popular browser that is available. It works as a link between you and the dark web by providing additional safety. However, always connect to a VPN to add an extra layer of security for your satisfaction.
Final Words
Here is your complete guide on the difference between new and old darknet sites. We hope you read everything thoroughly and have a great idea of using the dark web. For your safety, we even mentioned some new sites where you can surf and improve your experience.
However, ensure never to be a part of criminal activities and be safe from any possible threat. In addition, keep in mind the safety measures we discussed earlier.